Chemical Peel Procedures and Types
Chemical peels usually begin with vigorous cleansing of the skin. The depth of the peel depends on the chemical used. Very lightpeels (e.g. low potency glycolic acid, 10-20% TCA) only penetrate the dead skin cells that sit atop the epidermis and produce almost no injury. Sometimes, this level of peel is called "exfoliation".
Light Chemical Peels
Light peels injure the entire epidermis and stimulate the regeneration of a new epidermis. This level of chemical peel may produce a burning sensation during the procedure. Recovery from light peels is quick- hence the name "lunchtime peel". Improvement in the appearance of photoaged skin and scarring can be acheived with repeated use.
Medium Depth Chemical Peels
Medium depth peels involve injury to the upper level of the dermis. Injury to the dermis stimulates the formation of collagen and "plumps" up the skin. TCA, in combination with another chemical such as glycolic acid, is used safely with minimal discomfort. Burning is the most common complaint during the procedure and this is usually well controlled with cool compresses or topical anesthetics.
Types of Chemical Peels:

At SkinHealth Centers, several types of chemical peels are offered:
Vital C Brightening Skin Therapy

Enzyme Peel

Pumpkin Peels

Lactic Acid peel

Glycolic Acid Peel

Lactic Acid Peel

Salicylic Acid Peels
Vital C Skin Brightening Thereapy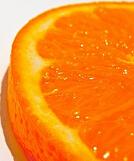 SkinHealth's Vital C(tm) Skin Brightening Therapy lightens pigmentation and brown spots, rejuvenates and nourishes your skin. This 10-step luxurious treatment uses vitamin C, enzymes and a variety of anti-oxidants to exfoliate, lighten and brighten! (60 minutes)
Gycolic and Salicylic Acid Peels
Glycolic Acid Peels
Alpha hydroxy acids are naturally occurring acids found in a variety of plants and fruits, and Glycolic Acid, a type of AHA, is found in sugar cane. Glycolic acid is widely used for cosmetic purposes. It works by ungluing dead cells on the surface of your skin, and inside your pores, so they can slough off more easily.
Immediately after the first treatment you will see a difference - your skin will have a fresh glow, more even tone and feel smoother and softer. Each procedure lasts a few minutes and progressive improvement in the skin will be noted with each treatment.
Acne prone skin can benefit from glycolic acids peels, as can people with dry, sun damaged skin, fine wrinkles or blotchy pigmentation. Most skin types respond well to glycolic peels, and there are very few risks or problems associated with them.
Glycolic peels are most successful in a series of four or more, spaced approximately two weeks apart. The number of sessions necessary depends on the results you are trying to achieve. Glycolic acid is used in varying strengths, depending upon your individual skin condition. Your SkinHealth professional will discuss with you the best program to fit your needs.
Salicylic Acid Peels
BHA (Beta Hydroxy Acid), BetaLift® or Salicylic acid is a naturally occurring acid found in the bark of the willow tree. BetaLift® peels work in the same manner as glycolic acid peels. These are appropriate for overall skin rejuvenation, and may also be used selectively for acne-prone skin, rosacea and melasma