Microdermabrasion Boston *
Remove Dead Cells and Stimulate Cell Growth for

a Smoother, fresher Appearance to the Skin.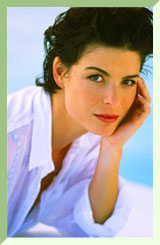 Microdermabrasion is an skin exfoliation treatment that gently removes the top layers of dead cells and stimulates cell growth in the underlying dermis.
Microdermabrasion helps give a smoother, fresher appearance to the skin. It is also used to diminish the appearance of sun damage, fine lines and wrinkles, enlarged pores, and coarse-textured skin.

This exciting skin rejuvenation treatment can:
improve the appearance of sun-damaged skin and brown age spots

reduce fine lines and age spots, eliminate dry or flaky skin

treat adult acne and oily skin

improve your skin's tone and texture

Are you bothered by any of these conditions, does your skin seem to have lost its healthy, youthful glow? Then microdermabrasion can help you.
Microdermabrasion 101
Microdermabrasion is an advanced clinical skin rejuvenation treatment designed to help reverse the signs of aging and the damage of past sun exposure. After a consultation with a SkinHealth Center professional, your own microdermabrasion program will be developed based on your unique needs.

During the microdermabrasion treatment, a stream of very fine mineral crystals is blown across the skin's surface to buff away or "exfoliate" the outermost layer of dead and damaged skin cells. Simultaneously, the exfoliated skin cells are then gently vacuumed away revealing younger, fresher skin.

Immediately after the first treatment you will see a difference - your skin will have a fresh glow and feel smoother and softer. Each procedure lasts approximately thirty minutes, is painless, and progressive improvement in the skin will be noted with each treatment.

Microdermabrasion is a very effective treatment to correct and restore the skin, but it can also play an important role in an on-going skin care regimen to ensure the long term health and vitality of the skin. It is safe for all skin types and colors. In addition to removing damaged skin, the procedure stimulates the growth of new, healthy cells and new collagen growth.

Thousands of microdermabrasion treatments have been performed at SkinHealth Centers as part of an exclusive SkinHealth treatment protocol. The results have been outstanding.
Frequently Asked Questions
How many treatments will I need?
Treatments may be purchased individually or in series of four or more. In general, between four and twelve treatments are recommended. The number of sessions necessary depends on the results you are trying to achieve. Your SkinHealth professional will discuss with you the best program to fit your needs.

Can I go back to work right away after microdermabrasion?
Yes. Your skin may be a slightly pink or red color immediately afterwards, similar to windburn, which will wear off within a few hours. However, many people do not experience any temporary redness, can have a treatment during their lunch hour and return to work immediately.

How often can I get treated?
In general, treatments are spaced one to two weeks apart.

Can I get the procedure on other parts of my body?
Absolutely. It's a wonderful treatment for the hands, neck, chest, upper back - any part of the body that would benefit from renewed, younger-looking skin.

Is this a procedure mainly for women?
This is a procedure for men as well as women. SkinHealth Centers have many male clients for microdermabrasion and other skin rejuvenation procedures.

How do I take care of my skin afterwards?
We'll teach you how to take care of your rejuvenated skin, and we'll help you establish a skin care regimen to maintain your new glow.

Go ahead!
Find out for yourself how this exciting skin rejuvenation treatment can improve the appearance of sun-damaged skin, reduce fine lines and age spots, eliminate dry or flaky skin, treat adult acne, improve your skin's tone and texture...
So Go Ahead!...Call us today for a complimentary consultation.
*Individual results may vary